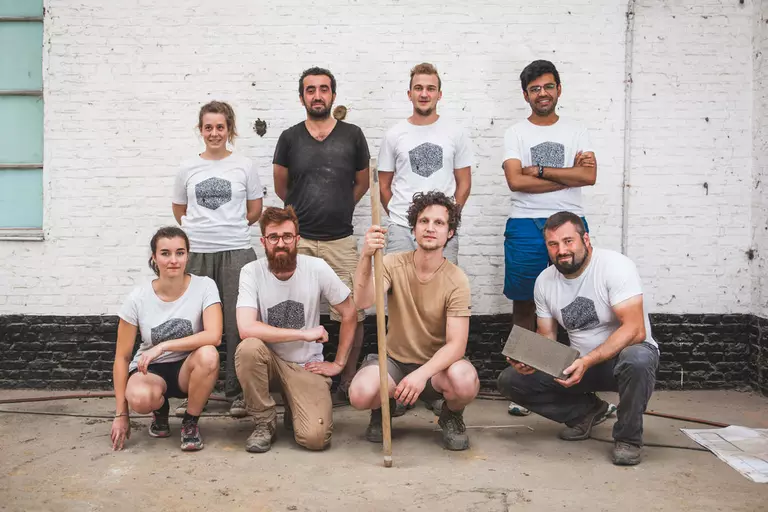 Intro
BC materials is a workers cooperative founded in October 2018 by Ken De Cooman, Nicolas Coeckelberghs, Laurens Bekemans & Wes Degreef, with the strict mission to spread & scale (the knowledge about) earth building materials as one of the most important solutions to counter the widespread pollution & waste in the building industry. 
BC materials has been profitable since 2020 and as an impact based company we re-invest our profits consistently into uptake, R&D and scaling infrastructure to maximize our impact & the beneficial effects on the environment. 
We are a spin-out of BC architects and commit to a low-tech, bio-ecological & regionalist perspective of architecture & building where the added value of renovating & building is redistributed equally amongst the different partners in the building chain.
As a team of 10 people, with different profiles - from industrial engineering to architecture, from philosophy to masonry - we can offer tailor made solutions to your needs, in consultancy & development, design & prefab, custom made products, and workshops & training. Always with a focus on maximizing impact & to improve life on this planet.  
Awards
Belgian Construction Award - Climate Future Product
2022

Belgian Business Award For The Environment - Silver
2022

Henry van de Velde Golden Award - Climate Challenge
2021

Belgian Building Awards - Pioneer Award
2020

2019